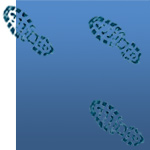 Outline
Note: What follows below is a summary of what is covered in each chapter. Missing are the people I meet, who are the living elements of each chapter. They cannot be summarized by sound bites. We have to listen to what they say and see what they do. Each chapter also comes with a map tracing my wanderings.
Prologue (1,600 words)
I, Peter Shikli, take several trips in unknowing preparation for my adventures in Africa, beginning with an escape from Hungary during the 1956 Hungarian Revolution at the age of 6 and ending with a 25,000-mile motorcycle ride from LA to Argentina and back. I do not portray myself as a fearless adventurer, but rather a likeable but self-centered adolescent who has yet to learn to love others more than himself. The reader understands that this will be the coming-of-age theme, and that there will be a test at the end of the journey.
Chapter 1 (14,700 words)
The action begins immediately as I cross the Straights of Gibraltar, only to be swindled in a dark Moroccan alley. I then find my way to a beach commune of half-naked hippies dedicated to the pursuit of pleasure. I meet Derek who has stolen a grocery van in England to explore the Sahara, only to be joined in this adventure by two pampered London girls with a lot of cash. At one point, Derek falls into alkaline quicksand which burns him and almost sucks him to his death. Low on gas, water and hope, the travelers come upon a walled ghost town that moving sand dunes had only recently strangled and killed. Once in the Spanish Sahara, they fall in with a patrol of Foreign Legionnaires who escort them to Tindouf, Algeria through territory controlled by the Polisario Guerrillas.
Chapter 2 (11,600 words)
My next stop is an isolated stone fort in Mauritania garrisoned by soldiers stoned senseless on a local variant of hashish, and I accidentally stroll out onto their mine field. In a man-made oasis around a bustling iron mine, I meet an expatriate trading his time for money. In Mauritania's capital city, I encounter a missionary working selflessly to help his fellow man, and we muse whether the modern philosophy of life is simply to arrange the correct voltages on as many nerve endings as possible. My voyage enters black Africa in Senegal where I witness a drowning and ponder how the value of human life has dropped.
Chapter 3 (16,100 words)
In the small country of Gambia, I find work repairing kerosene refrigerators, laboring aboard an old wooden sailboat that collects peanuts along the Gambia River, and pimping for a Canadian prostitute traveling to Upper Volta. After a glimpse into the life of a Peace Corps volunteer, I purchase a bicycle to travel the Ivory Coast, stopping at a village to learn the lost art of story telling. In Liberia, I learn from the great great grandson of a freed slave from Georgia why the repatriated Africans had not brought democracy from America. I then survive a bout of plague in Sierra Leone, and decide to recuperate in a village where I get a job working for a graduate of Moscow's international student indoctrination program, a man who reveals why he switched sides to become a capitalist.
Chapter 4 (15,200 words)
On a jungle hunt, I and my comrades are attacked by swarms of ferocious jungle ants. In Ghana, I land in a remote village where I am invited to join the Council of Elders, have an affair with the chief's daughter, and am offered a small plantation to settle down. Besides learning how such a remote village operates, I discover how differently the French and British left their colonies.
On a crossing of Lake Volta, I come across villages where most of the inhabitants have gone blind due to worms crawling in their eyes. Crossing Nigeria two years after the Biafran Civil War, I learn first-hand the simple reason for so much carnage. In the Cameroons, I meet a missionary locked in a battle with the priests of juju and the mysterious Water Society.
Chapter 5 (12,900 words)
In Gabon, I encounter a troop of angry apes just after a hunter kills one of them. After a conversation with a street-urchin-turned-philosopher about the pompous dictator of the Central African Empire, I cross into Zaire to learn there are no roads further south. On a raft for a thousand miles, I make my way down the Congo River, and arrive in Angola in time to throw in with the departing colonialist soldiers of Portugal. The action continues as I am caught in a shootout among gamblers not far from the Kalahari Desert.
In a moment of reflection, I consider how much the road has taught me, yet I conclude that learning to be wise can't be the goal of life, that learning to love is. I surprise myself by the depth of feeling I can arouse in myself when I consciously love not just a person but all the people represented by that person. Contrasting this to what I see of apartheid in South Africa, I add to my coming of age an understanding of the importance of love as a life goal.
Chapter 6 (11,200 words)
My next job, shoveling coal on a locomotive, gives me an uncommon view of South Africa and the Kingdom of Lesotho, a land of black cowboys. In Mozambique, I am condemned to a firing squad because of a misunderstanding over the Portuguese word for missionary and mercenary. Once safely in Rhodesia, I relax in several game parks until I incite an elephant charge with a few badly chosen notes on my kazoo.
After learning that Diane, my true love back home, intends to come traveling with me, I race up to East Africa where I run into some spear-wielding Masai tribesmen and hear a local businessman share insights into these ancient nomads. With Tanzania and Kenya providing different examples of the birth of nations, I reflect on what I have understood as a young man of African politics. Finally, the reader sees a picture of a city park in Nairobi which has gained a reputation among wanderers as the meeting place and starting point for expeditions and adventures.
Chapter 7 (11,900 words)
Marc, a French Canadian who left his law practice to be a vagabond, joins me on a journey across Ethiopia at a time the ancient kingdom was sinking into civil unrest. A humorous rock fight with a troop of baboons blends into a touching encounter with lepers and other pilgrims hobbling to a religious shrine in hopes of a cure. The adventure continues aboard an Arab dhow as Marc and I cross the Red Sea to Yemen where we encounter Arabs still living in the times of Mohammed and Sinbad. Passing through Saudi Arabia, the intrepid pair find their way back to Sudan in Africa and spend three days strapped to the roof of a train on the way to Egypt. Marc solves the mystery of the copper tubes in all the toilet bowls.
Chapter 8 (11,100 words)
Once in Athens, I meet Diane, my sweetheart from LA, and we begin to tour Europe together. Though I impress Diane with my traveling skills, I disregard her needs in order to satisfy my own, coercing her to make love when she is still in love with a man back in LA. In days to come, I show myself an immature adolescent, trying to act like a man, but often falling short. When a latent African disease catches up with me, Diane shows her ability to love me as a true friend, caring for me and taking me to Budapest where I am quarantined. I then learn to begin to give of myself, mostly as a tour guide with a sense of humor.
Chapter 9 (11,800 words)
Diane and I travel on together, crossing from Italy to Switzerland on foot, lost in a fog on a glacier next to the Matterhorn. We meet Jennifer, and the Three Musketeers travel Europe until a surprising misfortune befalls the happy crowd, misfortune that I cause. Stepping up to my responsibilities is the moral dilemma, the coming-of-age fork in the road. I decide to run away. But memories of the wise and lovable Africans whom I met bring me back, and I show some integrity.
After Diane leaves for home, I decide to follow her. Down to a few dollars, I find work aboard a freighter to Florida and hitchhike back to LA, offering a few insights about how it feels to return home after so many years. In the company of two escapees from a lunatic asylum, I arrive Halloween night, buy a mask, and surprise my parents.
Epilog (700 words)
I wrap up the adventure by summarizing how Diane did become my lady, and how the lessons of Africa stayed with me even in the fast lanes of LA. I end with my definition of an adventure, doing something significant with one's life, and how that can be to raise a family in suburbia just as much as to trek about in Africa.