If I don't get an epiphany sitting on the toilet, I get one in the shower. So it was regarding our insatiable pursuit of pleasure.
By way of background, I prefer to dry camp with my RV. Dry camping is what I do when I don't spend the night at a proper RV camping establishment with hookups for electricity, water, sewage, WiFi, and sometimes even cable TV. Dry camping is how I sleep next to a creek or in a secluded forest, using my RV's batteries for my music & laptop, and tethered to my cellphone when possible for the internet. Showers are hot but brief since I'm using my water tank.
A blizzard struck yesterday, and I made my way to a proper RV camp to hole up for a couple days until the storm passed. One of the amenities was a bath house with hot showers. I took a long one -- a glorious, breathtaking, resplendent, red-bellied, magnificent one.
As the steam enveloped my limp body and curled my nose hairs, I realized I was enjoying a pleasure that had been denied me back home. Who had denied me this fine delight? Why it was me. A shower's heat was a simple dial and its length was how long I cared to stand there. It was a mindless everyday affair in between other obligations, a routine cleanup. No more pleasurable than drinking a glass of water, but how pleasurable that becomes when drinking are difficult.
Not that traveling made showering all that difficult, just a short affair in a little box, but still a notch below what last night's bath house offered. To make showering special, all I needed do was dial back its daily pleasure a little, and then treat myself to what had previously been mundane.
This also seemed a lot cheaper than the approach to increasing pleasure as pitched on TV, that is, to go in the other direction and increase consumption, to rip out our fiberglass shower stalls and put in travertine marble, until we also rob ourselves of that pleasure through familiarity. Then we can put in the heated floors.
This simple strategy happened to me by accident, by the rules of the road, but I realized I could cause it, too. I could master this pursuit of pleasure so as not to shortchange myself. I could cut down on restaurants for no reason except to make them special. I could turn down the thermostat and wear a sweater, just for the night I treat myself to a cranked-up heater.
I accepted the compromises of living on the road for the wonders I would behold, unaware that the compromises themselves would liberate my pleasure principle.
Tired porkers
---
Old stuff set out at White Sands Missile Range
---
Shutterbugs at White Sands National Monument
---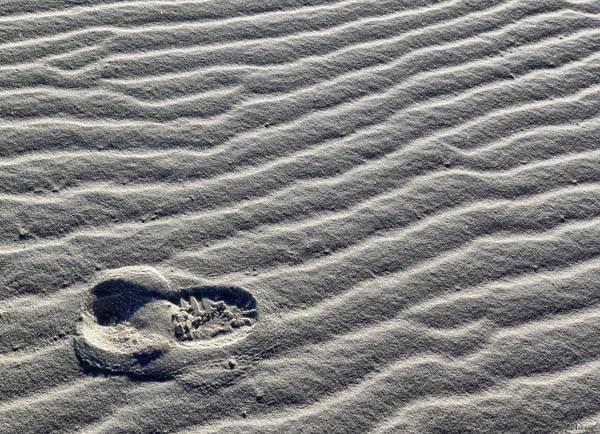 Lost on a sand sea
---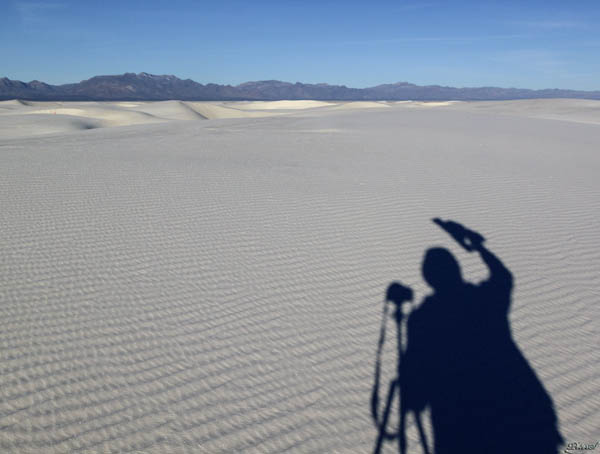 Hat's off to everyone
---
Hanging on
---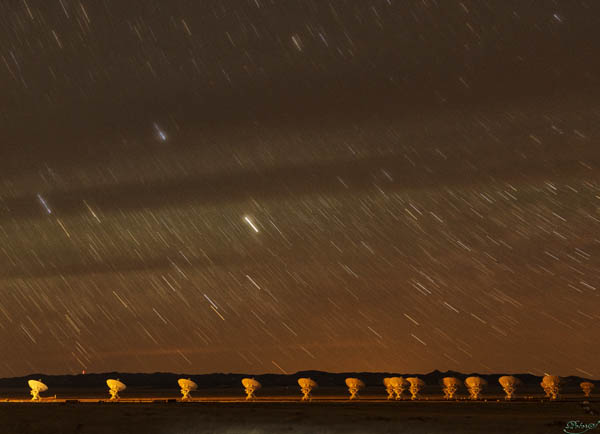 Very Large Array of the
National Radio Astronomy Observatory
Contact anyone?
---
Can you hear me now?
---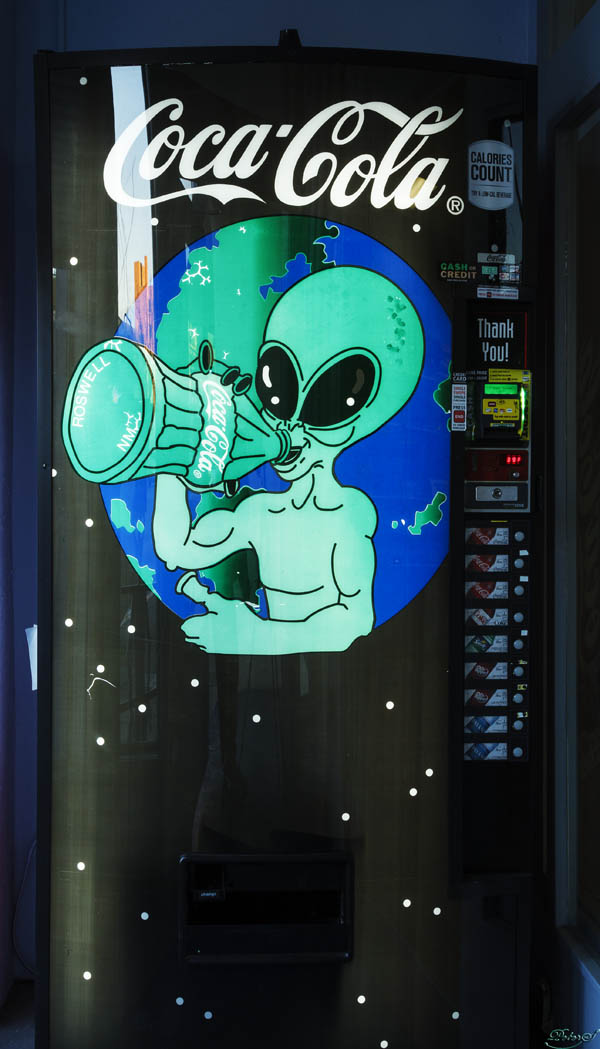 Roswell kitsch
---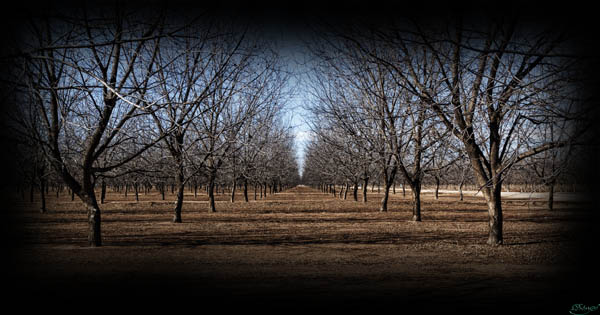 Infinite possibilities
---
Mickey says Hi
---
Carlsbad Caverns National Park
---
The eye of the monster
---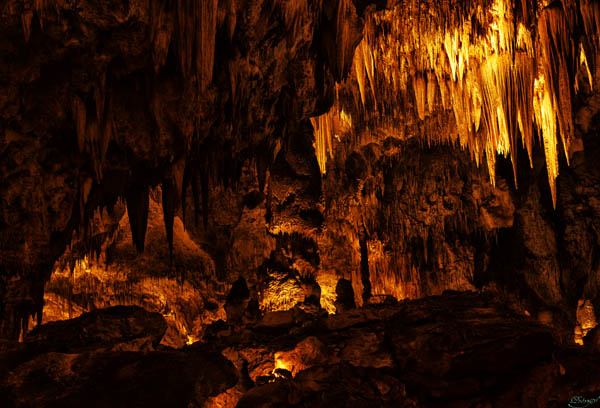 Spooky
---
Rooms big enough for several football fields
---
Stalagtite about to meet a stalagmite,
but not in our lifetime
---
Islands of light
---
Goodby New Mexico
---