Though I love words, I've never cared much for poetry. I tremble into epiphanies over song lyrics like The Sounds of Silence, yet I find most deep poems a jumble of unclear words trying to convey a mysterious whole -- my age-old nemesis, modern art, metastasized into words.
Vermont broke through the bone surrounding this part of my brain. Near his birthplace, Vermont saw fit to build the Robert Frost Trail. They leveraged my inability to pass a plaque with a mossy bench. Quiet forest waypoints where I could sit next to Frost and give him a chance to infiltrate my ignorance.
As you can tell from the samplers at right, Frost's own wanderings in the woods spoke to me, especially his In Hardwood Groves, and I just may have opened a door.
The Robert Frost Trail
---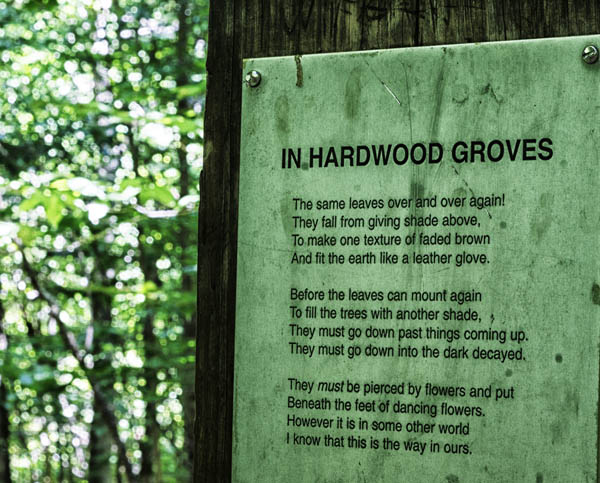 ---
---
I went to the left
---

For more pictures of Vermont, click here.