Although I'm as prone as the next guy to have a conversation with God, I never did care much for the canned prayers the grammar school nuns encouraged. With the exception of the Lord's Prayer, they seemed full of platitudes for people I never met and affirmations of religious ritual.
So it was that I challenged myself to write a prayer that I could get behind, something meaningful to me personally. We writers should broaden our horizons from short stories to poems, plays, books, etc. So why don't you touch deep inside and express yourself to whichever God you wish? It just might be worth the effort.
Here is my attempt:
Prayer of Not Quite Saint Peter
Great Spirit, may I achieve greatness, but as you define it. Let me be a channel of your love to every creature I touch. Help me enrich the lives of the poor in spirit with my only reward that I be a true instrument in your hand.
You define goodness and provide meaning to our fleeting lives. Without you, I am but a temporary cog in a mindless machine.
I thank you for the wonders, epiphanies, enchantment, miracles, and love showered on my every day.
Born as your child, may I bring you delight growing into the man you know I can be. Keep my pursuit of riches focused on the good it can produce instead of a hunger for power and consumption. May your grace inspire and guide me to understand my mission, and give me the courage and wisdom to fulfill it.
There is always a way out
---
The town of Cumberland falls asleep
---
Lights over the Potomac
---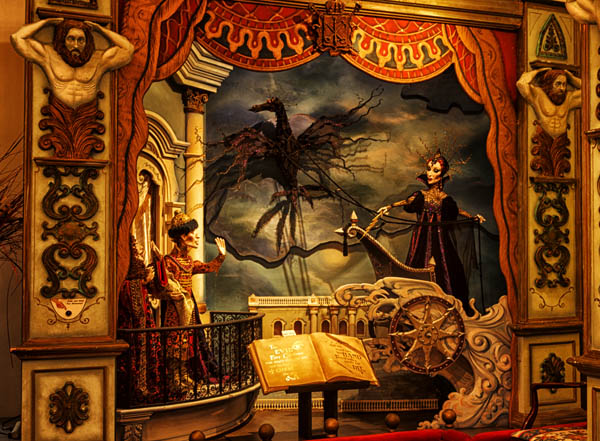 Dolls of the Allegany Museum
---

For more pictures of Maryland & Delaware, click here.